SUMMARY
Krystal Yang is a strategic marketing consultant with experience in music and technology verticals. She has a background in marketing, branding, and fan engagement. She's developed cross-cultural marketing and branding strategy for market entry into the United States, working with Japan's biggest rock artists such as X Japan and SUGIZO, and with companies such as Jrock Revolution and YSK Entertainment. No stranger to last-minute marketing campaigns, Krystal's known for coming up with crazy, creative solutions for equally crazy situations.
Krystal has a proven track record at producing innovative and creative solutions for difficult problems and is committed to marketing strategies that engage audiences through great branding, compelling storytelling, and customer-centric interactions.
EXPERIENCE
Chief Executive Officer, Founder
EINSOF Marketing Group, LLC (January 2013- Present)
– Relaunched EINSOF Marketing Group as astrategic  marketing consultancy that specializes in cross-cultural market entry strategy between Asia and the West for the music industry. Our team of experienced music industry consultants draw from their interdisciplinary backgrounds in marketing, publicity, events, digital strategy, and branding to create compelling campaigns that produce results.
Music Marketing and Management Consultant
Silver Ash  (January 2013 – Present)
– Managed interdisciplinary team of 20 which included music promoters, marketers, publicists, event managers, web developers, translators, content producers, and interns.
– Designed, developed, and executed 2 full-scale international digital marketing and publicity campaigns for rock artist Silver Ash.
– Acquired multiple press placements for artist worldwide. Placements featured heavily in Gothic Beauty Magazine, Asia on Wave Magazine, JpopAsia, ROKKYUU Magazine, and many other prominent online music outlets dedicated to Asian music. Also coordinated PR appearances on Tainted Reality Radio and Viju Love Cafe (Japan).
– Project managed development team to build and design multilingual web properties and landing pages using WordPress CMS. Optimized website for SEO in tandem with content strategy.
– Wrote and edited copy for press releases, social media channels, website content, marketing and advertising materials, and one sheets. Created electronic press kit (EPK).
– Ran Facebook Marketing campaign and grew audience from 200 to over 11,000 fans within a period of one month. (5500% growth). Analyzed Facebook Insights in order to create data driven campaigns.
– Propelled artist to become the #2 most popular rock band in Vancouver, Canada on ReverbNation, and #11 nationwide in Canada during the life cycle of the initial social media campaign. (February-March 2013)
– Developed reputation management strategy and crafted social media infrastructure for fan engagement across all channels, including Facebook, Twitter, Tumblr, Instagram, ReverbNation, SoundCloud, and Bandcamp.
– Managed relationships with print and online news sources, music publications, and bloggers.
– Responsible for acquisition and negotiation of licensing, distribution, and recording contracts.
– Negotiated media sponsorships, exclusive features, contests, and giveaways.
Chief Operations Officer
EINSOF Marketing Group, Inc.  (2007-2010)
– Responsible for client acquisition and management, partner and asset management. Notable clients included Jrock Revolution, JSHOCK DD LLC, YSK Entertainment, X Japan, SUGIZO, Juno Reactor, and D'espairsRay. Negotiated ¥15MM in contracts from 2007-08.
– Managed the day-to-day operations and projects of the company, overseeing approximately 25 employees in both physical and virtual settings. Developed operational workflow system on Backpack, Basecamp, and Trello.
– Developed full service offering for the company, which included: music and event marketing; guerrilla/street team marketing, brand development and management; publicity and public relations; online marketing and advertising; social media marketing; email marketing; search engine optimization (SEO) and marketing (SEM); and content marketing.
– Pioneered international marketing, publicity, and promotional strategies for prominent Japanese musical talent and pop culture media organizations.
– Planned and managed publicity schedule and PR events, such as in-store appearances, autograph signings, and interviews. Oversaw press servicing and placements.
– Oversaw development and execution of North American and global marketing and PR campaigns for clients, which included: full-length album and soundtrack releases, and concert tours and events in North America and Japan.
– Led a team of 40 for the brand redevelopment of Jrock Revolution and its web properties using Expression Engine and Joomla. Branding strategies focused on user experience, and involved logo and website design; content development and marketing; partner and content acquisition; street team marketing; and social media marketing.
– Managed brand operations for client, Jrock Revolution. Responsible for talent acquisition to expand the JrockRevolution.com team to over 100 content producers, translators, graphic designers, project managers, marketing and publicity coordinators throughout North America, Europe, Asia, and South America.
Director of Marketing and Administration
Jrock Revolution (2007-2009)
– Oversaw JrockRevolution.com reputation and brand management through EINSOF Marketing Group.
– Managed JrockRevolution.com operations and personnel comprised of over 100 staff and volunteers located across the United States and worldwide. Interdisciplinary teams were comprised of graphic designers, web developers, content producers, publicity and marketing coordinators, event managers, and social network forum moderators.
– Developed the JrockRevolution.com brand marketing and promotional strategy with EINSOF Marketing Group, which included partner acquisition and coordination, ongoing social media marketing and management, online marketing and advertising, street team marketing at industry events nationwide, email marketing, and press placements. Saw daily hits go past 60,000 unique visitors per day, with peaks of upwards 600,000 during huge promotions or exclusive features.
– Spearheaded strategy to monetize the site, which resulted in ad campaigns and tie-ins with Suzuki and Guitar Hero. Liased and managed development of micro-site and mini-ad campaign targeting site users through a user-generated banner design contest to promote the Suzuki SX4 on the website. Implemented Google AdSense.
– Responsible for acquiring new media partners and develop relationships with Japanese managements and record labels to create content network in order to populate website with unique content at least 3 times a week.
– Acquired and oversaw artist promotional giveaways and contests.
– Created social networking forum to facilitate user engagement and retention on the site. Recruited and trained international team of moderators to manage the forum, create content, and engage users.
– Wrote and edited content extensively for the site, including numerous articles, exclusives, press releases, mailing list newsletter, promotional, and marketing copy. Conducted artist interviews.
– Served as brand ambassador at red carpet, PR, and industry events, concerts, and parties.
Business Development Consultant
Yellow SEO (2008)
– Oversaw brand development for digital start-up from the ground-up by crafting brand strategy, which included competition research and analysis, website design, logo design, business card design, content creation, content marketing, and raising brand awareness.
– Created front end design, wire frame layout for site architecture, and conceptualized logo in Adobe Photoshop. Also acquired and organized digital assets for the website.
– Wrote SEO-optimized content copy for website, marketing materials, white papers, and pitch book.
– Served as brand ambassador at networking events for client acquisition, partner acquisition, and lead generation.
– Created cold calling lead database in Highrise with various social media data mining strategies.
EDUCATION
Brown University
M.A. – Literature and Cultures in English  (2013); Ph.D – (2017; expected)
City University of New York – Bernard Baruch College
B.A. (Honors) – English Literature  (2008)
CERTIFICATION
New York University
Certificate in Marketing (2013; expected)
(Courses: Strategic Planning for Marketers; Events Marketing; The Marketing Plan: Its Essential Role in Marketing; Social Media Analytics; Digital Marketing Strategy; PR Research, Strategy, Tactics, and Assessment)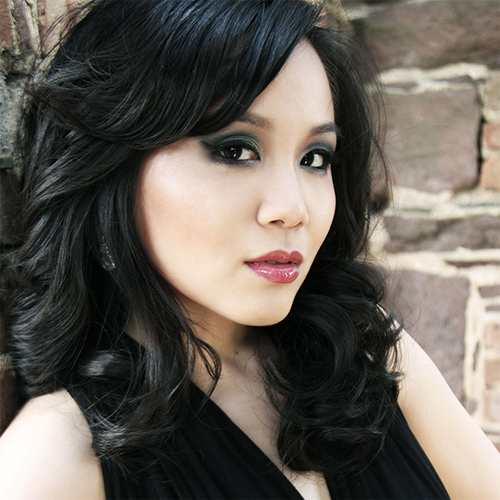 CONTACT
E-mail: mail@krystal-yang.com
LinkedIn: @krystalyang
Twitter: @krystal_yang
Facebook: @krystalyangmarketing
SPECIALTIES
Marketing Strategy, Brand Development, Event Marketing, Cross-Cultural Marketing, Music Marketing, International Marketing, Digital Strategy, Online Marketing, Social Media Marketing, Guerrilla Marketing, Street Team Marketing, Digital Music Marketing, Publicity, Partner Acquisition, Partner Management, Storytelling, Content Development, Content Marketing, Web Design, Customer Experience, Customer Engagement
OTHER SKILLS
Web Design, Graphic Design, Facebook Marketing, Facebook Insights, Google Analytics, Social Media, Social Networking, Team Management, Team Training, Copywriting, Copyediting, Research, Google AdWords, HTML, CSS, WordPress, Joomla, Expression Engine, Adobe Creative Suite (especially Photoshop), Sony Vegas Video
LANGUAGES
English (Fluent), Mandarin Chinese (Fluent), Japanese (Intermediate)
RECOMMENDATIONS
Krystal has been the catalyst in developing our website to be the largest JROCK community site outside of Japan in the span of less than a year. She is a leader and has an amazing talent for creative marketing and overall administration.
It was a pleasure to work with Krystal. She is a marketing genius. She really knows how to develop company vision, and make an audience connect with a brand. Her all-around leadership and her knowledge of online marketing lets her take a very creative and targeted approach to creating successful marketing campaigns and leading large international teams. Krystal is also an excellent communicator, networker, and extremely fast learner – her expertise flows across all relevant areas from product to overall growth strategy. I'd highly recommend her and look forward to working with her again.
Krystal is motivated, hard-working, and talented. She is equally skilled in producing copy, working on websites, developing brands, and networking. In our environment it is common to have high pressure deadlines and Krystal was not only able to cope with the stresses, but brought together the team and came up with innovative ideas to get the job done. I can't recommend Krystal enough for anyone considering working with her.
Krystal helped us to restart our music career this year. She is an unbelievable marketing and publicity strategist. She designed whole new strategies for us, step by step, to achieve our goals. She is very good at grasping opportunities, and helped us get more fans on Facebook in a very short time. She could consider the big picture of our career and at same time, give consideration to all the details. Now we have more fans worldwide, and the issue of our first English single "Reborn" is on iTunes and Amazon. Krystal has the appreciation from me, Silver Ash members, and our team.